Indoor growing can be quite tricky (with the help of led grow lights) and complex–especially when you have to deal with grow room pest control.
Imagine this: you're a newbie grower and you've just brought in your first batch of plants and in only a few days, you see flying bugs in grow tent.
Pests can be bothersome. Both beginners, as well as seasoned growers, end up having to deal with them.
Most amateur growers are unaware of what to expect or how they need to look after their plants to keep them lush-green and healthy.
After you've had a couple of encounters with pests, you will be able to identify, prevent and fight them with ease.
In this article, we'll walk you through:
Importance Of Grow Room Pest Control
Grow room pest control is important because it allows your plants to grow and thrive without being damaged or killed by pests.
Insects may also transmit grow room disease and affect the overall health of a plant which is why it becomes crucial for growers to keep them away. Pests can ruin the appearance and hamper the quality of fruits and vegetables.
Some pests such as aphids and leafhoppers suck the sap of plants while others cause injury by killing the stem, chewing the leaves, or damaging the flowers.
Insects can also harm the plants by laying eggs into the plant tissue. To add to that, house mice and other rodents can cause damage to the equipment in the grow room.
It can be nerve-racking for budding gardeners to witness their plants in such a state. As a result, farmers don't get the high-quality produce that they were hoping to get and they don't make enough money.
Grow room pest control is a great solution that can help growers improve yield and have high-quality produce.
How Do Pests Enter A Grow Room?
Pests are tiny creatures and they can easily enter a grow room through tiny cracks, drainage holes, air vents, windows, and even possibly, from your clothes.
Most beginners have no idea about this and they end up wearing the same clothes to their outdoor and indoor growing areas.
Plus, introducing new plants without inspecting them first is a bad idea since growers can end up bringing plants that are infested with pests.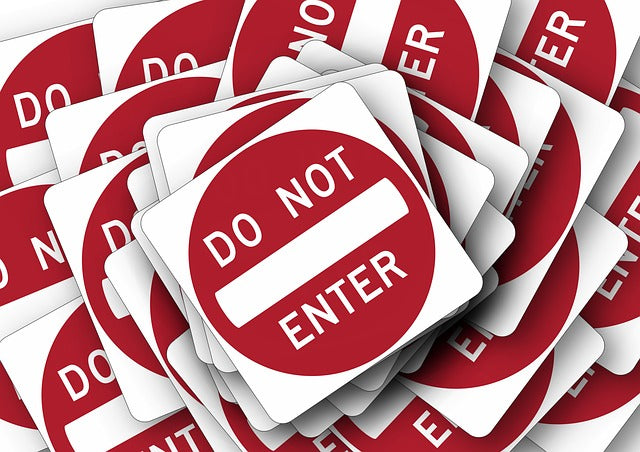 Additionally, pests can lay their eggs in soil which makes it important to keep your fresh potting soil covered and sealed.
Areas such as basements and attics are perfect for house mice and rats. To keep them at bay, make sure that there are no food items in the vicinity. Fill up any small open holes or cracks with steel wool and larger ones with cement. This will ensure that rodents don't find a place to stay.
Types Of Pests In Your Grow Room
Before going further, you need to know the kind of pests that you may encounter while growing plants indoors. These can range from house mice to spider mites.
Some of the pests that you may encounter in your grow room are:
Aphids
Snails
House mice
Rats
House flies
Caterpillars
Grasshoppers
Ants
Leafhoppers
Scales
Fungus Gnats
Slugs
Spider Mites
Thrips
Whiteflies
Sometimes, insects are hard to see because of the color of their bodies. In such cases, growers can use colorful pieces of paper or a magnifying glass to spot pests.
One can even confirm the existence of pests by spotting the white skins, wings, or droppings that they leave behind on the leaves of plants.
In the next part, let's take a look at the different methods to tackle these pests in your grow room.
How To Tackle Pests In Your Grow Room
There are two approaches to dealing with pests, depending on your preference and how severely the plant is affected.
Natural Pest Control:
If you've noticed the pests early on, it's easier to control the situation and save your plants.
If you are an organic gardener and prefer to use non-chemical methods of pest control, you can use several organic methods to save your plants. These include the use of essential oils, companion planting, biological pest control etc.
Chemical Pest Control:
If you think the pests have started causing some serious damage to your plants, you can use chemical pesticides to get rid of them.
Chemical pesticides typically work very efficiently, are easy to use, and are reasonably priced, making them a suitable choice for beginners.
Selective chemical pesticides kill specific pests while leaving other pests and insects unaffected. On the other hand, a drawback of using non-selective chemical pesticides is that they end up killing harmless organisms.
These are some of the grow room pest control methods that you can use:
1.Neem Oil:
The neem tree is native to India and has several compounds in its seeds and leaves that are beneficial for pest control and management. It is one of the safest hydroponic pest control products.
Neem oil can be anywhere from yellow to brown in color. Growers can find it in the form of a spray, soil conditioner, concentrate, insecticidal soap, etc.
Neem oil can help you get rid of grasshoppers, leaf miners, aphids, mealybugs, mites, snails, and flies.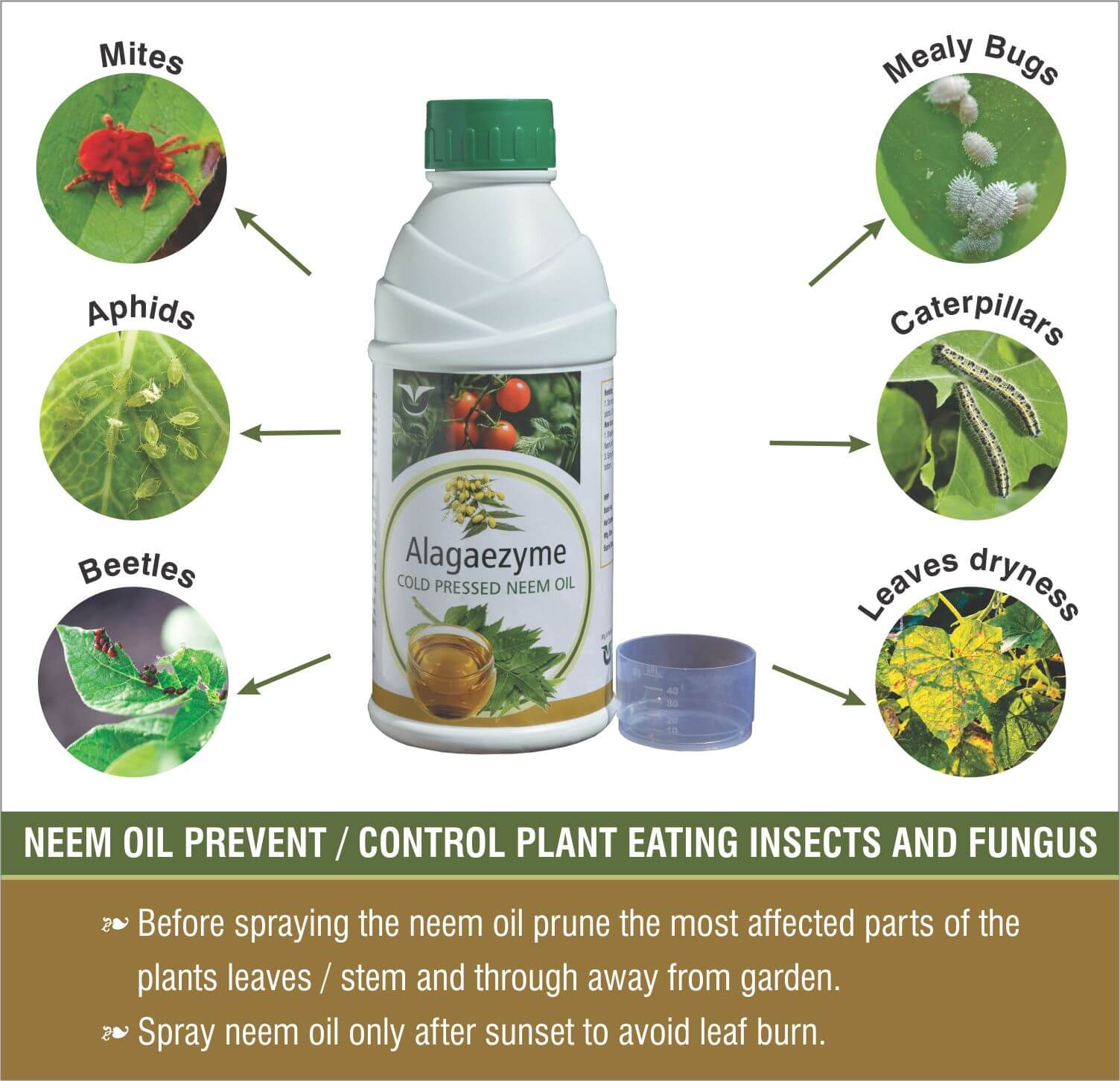 Image Source: agripari.com
When used in small quantities, it is not harmful to mammals and is a safe choice for indoor gardeners to use around the house. It doubles as a fungicide and growers can use it around food crops, fruits, vegetables, and herbs.
The only thing to keep in mind is that one should be careful about using neem oil around a plant suffering from drought stress. In such a situation, make sure to water the plant well before the application.
2.Sticky Traps:
As the name suggests, sticky traps are basically traps that have a sticky surface that catches insects, bugs, and pests.
A downside of using sticky traps is that it only traps the insects that fly and stick to the surface.
Alternatively, you can make your own sticky trap by using a piece of colorful cardboard and applying a layer of a sticky base (such as glue, cornstarch slurry, honey, or petroleum jelly). Simply place your trap around your houseplants and wait!
3.Insecticidal Soap:
Insecticidal soap is one of the most commonly used hydroponic pest control products. It is a safe and efficient alternative for harmful chemical-laden pesticides.
These soaps come in the form of a spray and are effective in killing soft-bodied insects such as aphids, mites, and scales. They suffocate and dehydrate the soft-bodied insect by harming their protective layer.
Before application, growers must read the label of the product.
Typically, products come with three kinds of labels: caution, warning, and danger. Products with the 'caution' label are generally less harmful than the others and beginners should stick to those for their indoor grow room pest control.
Certain plants are sensitive to insecticidal soaps so, as a precautionary measure, don't forget to test the product on a leaf and see how it reacts.
4.Biological Pest Control:
Biological pest control refers to the method of using predators, parasites, competitors, or grow room disease organisms to control the pest population.
There are three methods of biological pest control:
Importation: when the natural enemies of a particular pest are imported and introduced to a new region to suppress the pest population.
Augmentation: when the natural enemies of a particular pest are released periodically/continually, thereby increasing the number of natural enemies that occur in that area.
Conservation: when the existing natural enemies of a pest are conserved by providing the ideal habitat.
Bioline pest control is a company that manufactures a massive range of grow room pest control products. The bioline pest control range includes adaline, ampheline, anderline, and several other kinds of biological control agents.
5.Rubbing Alcohol:
Rubbing alcohol is a common household item that is effective against the treatment of pests such as aphids, red spider mites, and mealybugs.
Growers can mix one part of rubbing alcohol with seven parts of water and create a solution that can be sprayed on plants.
The plant shouldn't be watered with rubbing alcohol as this can potentially damage or even kill the plant.
6.Insect Smoke Bombs:
Growers can fumigate their grow rooms by using smoke bombs. These bombs release smoke which kills pests, mites, and insects when they come in contact with it.
Smoke bombs are an exceptional way to sterilize and decontaminate your grow room between two growing sessions. These bombs come in different sizes for different kinds of growing areas.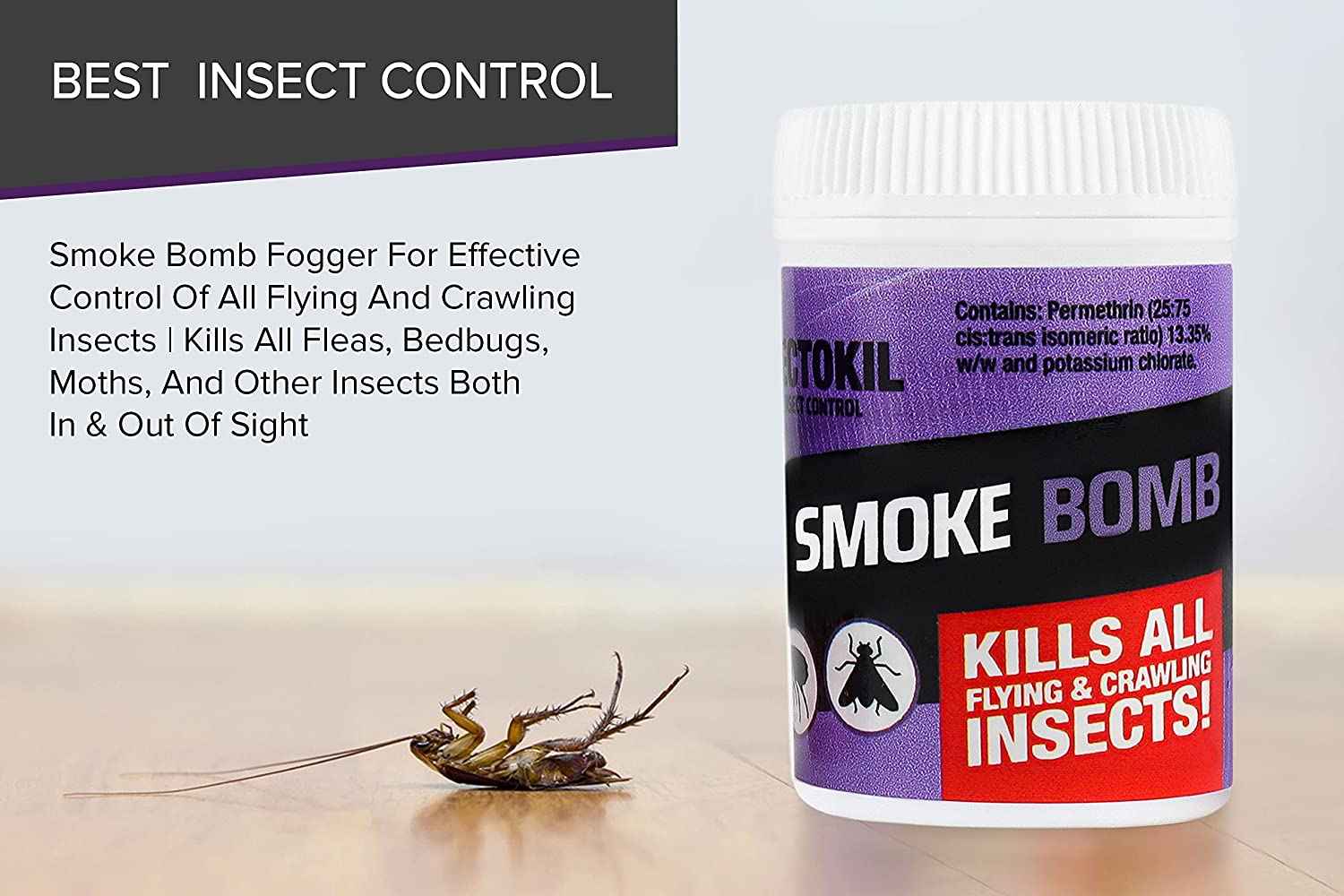 Image Source: www.ubuy.ec
Make sure to follow the instructions while treating the area. You may need to follow extra precautions in some cases if you're using them in a grow tent or a small-sized grow room.
When the bug bomb is in use, people and pets should vacate the area. The best bug bomb for grow room does not harm the plants that are in the grow room.
Companion Planting For Grow Room Pest Control
Companion planting is the method of growing different plants together for mutual benefit. It creates the ideal balanced environment for plants while keeping pests away.
Companion planting comes with enormous benefits, one of them being grow room pest control, and it is amazing for indoor growing–especially when you have limited space. You can grow multiple crops together in the same growing area.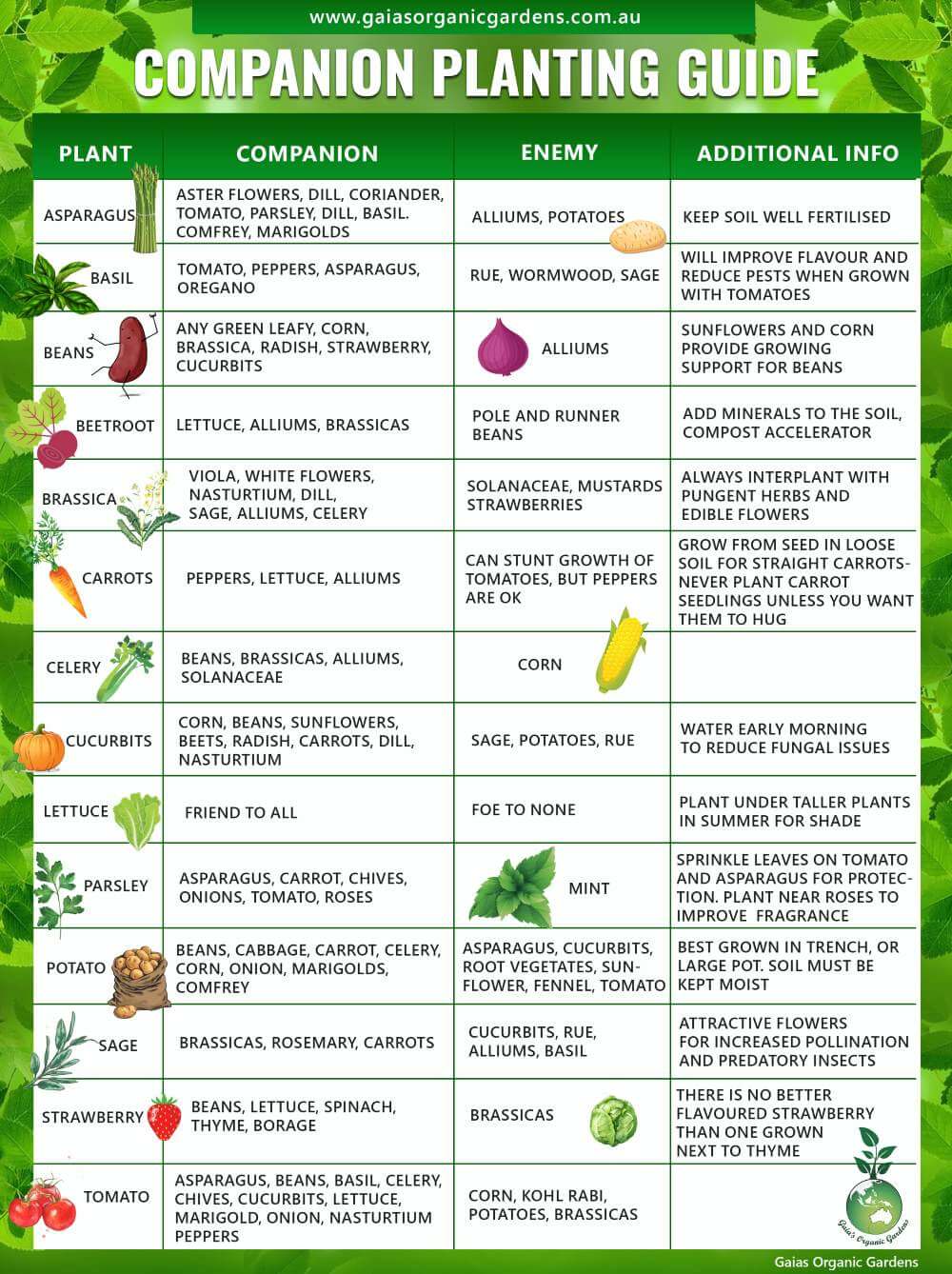 Image Source: www.gaiasorganicgardens.com.au
Growing plants together also impacts soil fertility and prevents soil erosion.
Additionally, companion planting deters harmful pests and invites organisms that are helpful for the plants. Such a method requires prior planning and management. For example, growers need to be aware of the needs of the plants that are being grown together.
Certain plants grow very well together such as carrots with radish, celery with leeks, and peas with beans.
Next up, we have some tips to help you keep your grow room environment ideal for plants.
Tips To Keep Your Grow Room Environment Ideal For Plants
Keep the grow room sealed.
The more sealed the grow room is, the more secure the environment will be for your plants.
You can have an open-loop grow room where the air is constantly being replaced or a closed-loop grow room where the room is 'enriched' with carbon dioxide every once in a while.
Some growers like to have a hybrid sealed grow room that is a combination of the two.
Before introducing any new plants in your grow room, make sure to check them thoroughly.
Similarly, ensure to check your growing area every week and keep an eye out for pests. If you detect pests on certain plants, keep them isolated and away from the others.
It is possible to find pests in bags of potting soil.
So, every time you're ready to bring in a new bag, keep preventive measures in place.
When you've reached the end of a growing cycle and are ready to welcome another batch of plants, make sure that you thoroughly clean and disinfect the growing area and get rid of any dead and decaying plant matter.
Maintain appropriate growing conditions for your plants.
Sterilize and thoroughly clean gardening equipment such as pruners, shears, gardening forks, and shovels.
To minimize the risk of inviting pests, wash new pots with regular soap and water and immediately plant your plants in them.
If you have pets in the house, ensure that they are not allowed to enter the grow room or areas.
They may end up bringing fleas, ticks or other insects with them.
Always make sure to check the packaging label of pesticides for warnings and precautionary measures.
These labels include important information about the application.
Grow lights are excellent for growing areas that receive little to no sunlight.
While spraying inside your growing area, ensure to keep the lights turned off until the liquid from the spray has dried. Otherwise, the liquid can actually function as a magnifying lens and focus the light on the droplets, causing the leaf to burn.
Apart from the aforementioned methods, some growers like to use a 'heat treatment' for grow room pest control which involves heating grow room to kill bugs.
This treatment hasn't been talked about much but some growers claim that it can help you get rid of bed bugs, fleas, cockroaches, termites, and any other pests with similar heat tolerance.
Of course, this should only be done before you're ready to welcome a new batch of plants in your grow room. This technique only works on specific pests and can trigger eggs of other pests to hatch.
Conclusion
If you're a first-time grower, flying bugs in grow tent may surprise you. But fret not, with this complete guide to grow room pest control, you'll be able to have beautiful and healthy plants and bid adieu to those pesky pests!
Related Posts
7 Factors Affecting Plant Growth – How to Make Plants Grow Faster?
How to Choose the Right Grow Fan for Your Grow Room/Tent
What Growers Should Know: The Importance of Photoperiod For Plants
Learn About the Importance of Air Circulation for Indoor Plants
FAQs
How do I get rid of aphids in my Grow tent?
Insecticidal Soap: Insecticidal soap is one of the most commonly used hydroponic pest control products. It is a safe and efficient alternative for harmful chemical-laden pesticides. These soaps come in the form of a spray and are effective in killing soft-bodied insects such as aphids, mites, and scales
How do I get rid of bugs in my grow room?
It's important to make a bleach solution strong enough to kill pests and pathogens. Mix two tablespoons of bleach in one quart of water to achieve a powerful and safe disinfecting solution. Spray all surface areas, including the floor and ceiling, but be careful to not spray any on yourself or your lights
How do you clean a grow room after aphids?
Ladybeetles, Ladybugs, or Ladybird Beetles Ladybeetles are probably the most well-known of beetles that eat aphids. There are many species, and both the adults and larvae
What bug kills aphids?
In general, aphids cannot harm humans. Unlike thrips, which can bite and leave minor rashes, aphids do not typically puncture or irritate skin since their mouthparts (known as stylets) are designed for piercing plant tissue. Aphids cannot survive in hair or cause any harm if accidentally swallowed.
Are aphids harmful to humans?
Sometimes called plant lice, they are one of the most common pests of indoor plants. Aphids are easily brought indoors on infested plants, attached to clothing, or by the wind through an open window. Aphids come in a range of colors including green, yellow, orange, red, beige, pink, and black.
How do indoor plants get aphids?
Aphid Life Cycle
Aphid eggs overwinter attached to plants, then hatch as nymphs in the spring. 2? These nymphs then produce eggs asexually, producing more nymphs that grow to maturity in just one week. Then, in the fall the nymphs will lay eggs that contain some male aphids.
Do aphids lay eggs?
Use insecticidal soap to naturally kill aphids.
Insecticidal soap is very effective against aphids and overwintering aphid eggs when sprayed directly on them. It's also a good way to get rid of aphids on indoor plants (since you can't bring in beneficial insects or blast them with water).
What kills aphids without ladybugs?
All tools, equipment and surfaces must be sterilized thoroughly. Plastics such as, pots, trays, and domes should also be cleaned and sterilized prior to use in the clean grow room. 91% or greater Isopropyl alcohol diluted 30% with water is commonly used for tool and surface sanitation.
Can aphids bite humans?
Though aphids do carry plant viruses in their body and are known to spread these viruses from plant to plant, aphids cannot pass any virus or disease on to you because you are not a plant.
Can aphids live on humans?
Aphids feed on plant material and do not feed on humans or animals. Aphids do not live in human hair. If an aphid accidentally contacts your hair or pets' fur, it will not stay there.
Will aphids bite humans?
Are Aphids Dangerous? To humans, no, not directly. But aphids can be quite damaging to plants, such as crops, which means they can destroy our farms, trees, and gardens if left unchecked.
How to Get Rid of Aphids Indoor Without Harming Your …
How to Get Rid of Aphids Indoor Without Harming Your Indoor Grow There are interesting facts about aphids most people are not aware of. Aphids are the most successful garden killers when untreated. Aphids, also known as green flies or plant lice, come in all shapes and sizes. Of the four thousand species of aphids known, 250 of those aphid varieties love finding ways to ruin your garden. Infestation can start slow but aphids can produce quickly and destroy your grow room. Not only do they suck the life out of your plants, but aphids also poop sugar. I know pooping sugar might not sound threatening but stay with me– these sugary nuggets attract unwanted ants in your loving garden. Sugar-loving ants will farm the aphids like livestock and milk them like cows. That's a combo that you don't want to see in your garden. Before you read on, don't miss the details on aphid prevention, identification, and eradication in our latest video: Now that you watched a quick introduction to the world of aphid infestations, let's do a quick recap on preventing them, identifying aphids in your garden, and safe ways to eradicate aphids. Prevention Two ways to prevent aphid infestations are routine spray with Neem Oil and installing sticky fly traps. Neem oil is an organic compound that naturally repels aphids away. Neem oil not only repels aphids but multiple pests like mealy bugs, spider mites, cabbage worms, beetles, leafminers, ants, and caterpillars. Another great use for Neem oil is keeping control of fungus from spreading and infecting other plants. Sticky traps placed on the floor near plants and hanging near the top will prevent an aphid infestation from the beginning. Aphids do not normally fly but they can produce wings when their current plant host is losing sap or if the population is too crowded. For little insects, they have a sophisticated way of staying alive. Identify Aphids are usually grey but can range to any color. Regardless of their color, aphids will feast on any part of your plant by biting into leaf, stem, and bud while sucking the life out of the plant. Once attached, the aphid becomes stationary and fairly easy to spot. A 10x magnifier will be sufficient for identification. Aphids are most present indoors when there are a lot of aphids outdoors. We recommend changing your clothes before tending to your indoor garden because whatever visitor that comes hanging out on your clothes will find a way in. Not only is your indoor grow a great environment for your plants but you now invited a pest with a great environment to thrive in as well. Did I mention that aphids can fly when looking for a new home? Another strange fact– female aphids do not require mating to reproduce and will excrete a live female offspring between 3 and 100 times every day. These offspring are hungry! Aphids suck sap from reaching your plant's tissues causing leaves to wilt and turn yellow. After an infestation has progressed you may notice a buildup of aphid excretion called honeydew– it's that sweet sugary poop goodness that I mentioned earlier. Also, side warning: APHIDS WILL TARGET WEAK PLANTS LIKE NO OTHER PARASITE! Now let's talk about how to eradicate aphids… ERADICATE! Like I mentioned earlier, if your plant can survive in a set of conditions, the aphid can as well. However, some predators will specifically target aphids. The Lacewing (Chrysoperia species) is the most effective and available predator to wipe out aphids. The larvae of this flying insect tear through aphid colonies voraciously. Release 1-20 lacewings per plant depending on infestation level as soon as aphids appear, their eggs will take a few days to hatch. Of course, the ladybug is also an excellent predator to the aphid and freely available, especially during summer. Indoor gardeners may choose to utilize the lacewing instead of the ladybug…
Aphids /Greenflies & Cannabis – How to Get Rid of It Quickly!
Aphids /Greenflies & Cannabis – How to Get Rid of It Quickly!by Nebula HazeHow to Identify Aphids on Cannabis Plants (also called greenflies and blackflies)Aphids are soft-bodied insects which can appear white, green, yellow, black, brown and red, depending on their stage of life and where you live. Because they're so widespread they can be a cannabis pest almost anywhere in the world!Aphids look very different depending on their stage of life. In this picture, the bigger, rounder bugs are adult aphids, while the white, smaller, thinner bugs are young aphids (nymphs). Note: If you're seeing white bugs that look like tiny fat worms, you may actually have thrips.Sometimes the aphids that attack marijuana are dark colored or black. This bud is aphid city!Sometimes when growers see tiny black flies or green flies on their cannabis, they're actually seeing aphids with wings. Winged aphids can be dark or pale, and colors include green, red or yellow. However, the general body shape of the bug is usually pretty similar whether the aphids have wings or not.Because many aphids that attack cannabis are green, sometimes people don't recognize aphids when they're a different color (like these young aphids which appear red)These aphids from Europe are pale green with dark legs and red eyesAphids are a common cannabis pest. Adults are usually small and oval-shaped and may have visible wings or antennae. Nymph aphids are thin/long and usually white or pale. Because nymphs are so small, they may look like little white specks or eggs.Aphids pierce cannabis leaves with their sucking mouth-parts and feed on the juices inside. They usually occur in colonies located mainly on the undersides of stems and leaves. If a cannabis plant becomes heavily-infested, its leaves can turn yellow and/or wilt due to excessive stress and leaf damage."Honeydew" and Black Sooty MoldAnother problem with aphids is they produce large amounts of a sweet substance known as "honeydew," which is a sugary liquid waste. Honeydew drops from these insects attract a type of fungus called sooty mold. Sooty mold can grow on honeydew deposits, accumulating on the leaves and branches of your plant and turning them black. Not only does this mold discolor the plants and somewhat hinder normal plant processes, sooty mold on buds can make them unsafe to smoke. And just to be an extra pain in the butt, the drops of sweet honeydew can also attract other insects such as ants.What Causes an Aphid Infestation?Your plant can become infested when winged  "colonizer" aphids land on the plant and lay eggs. Although you may not see the winged version of an aphid actually eating your plant, they are still dangerous because they can lay eggs and start a new aphid colony! Winged aphids are sometimes called "blackfly" or "greenfly" bugs depending on the color (because they are often black or green/yellow, and they look like tiny flies).Aphids are sometimes called "Green Flies" or "Black Flies" when they have wings, but the general body shape is the same. The winged versions appear when the aphid colony gets too numerous and these bugs use their wings to fly away and lay eggs on other plants. This "black fly" is actually a winged aphid.This "green fly" is another color variation of a winged aphidIt's difficult to prevent aphids from getting to your cannabis plants outdoors as just a handful of winged aphids is all it takes to start an infestation. The eggs soon hatch into a juvenile form of aphids called "nymphs," which happily start munching on your plant.This grower started seeing white specks on their buds and thought it might be mold or bud rot. The specks were actually white aphid nymphs. Click the picture for a closeup!Immature aphids (nymphs) usually appear white and feed on plant sap while they gradually increase in size.The aphid nymphs mature in 7 to 10 days and shed their skin, leaving silvery exoskeletons behind on your plants. Note: If you see tiny white bugs but they look round, fat and more worm-like than these ones, you may actually have thrips.The bottom center aphid is actually in the middle of shedding its exoskeleton in this pic.After reaching their wingless adult form (aphids don't grow wings when actively colonizing your plant) they are soon…
How to Identify & Fight Grow Room Pests – GroWell Hydroponics
How to Identify & Fight Grow Room Pests – Blog | GroWell Hydroponics The store will not work correctly in the case when cookies are disabled. It's getting warmer and the bugs are coming! By hook or by crook, they'll try to sneak into your grow room and ravage your plants. If they break past your first defences, all's not lost. You can still win the war. Here's how you prevent, identify and defeat common grow room pests.Always be on the LookoutDon't wait until they've destroyed your plants. Instead, create an ongoing strategy for preventing, spotting and fighting pests. This is called an IPM (Integrated Pest Management) strategy:Spider MitesSpider mites are very common, but easily treated.IdentifyLook out for small, yellow speckles on the top surface of leaves – a sure fire sign that mites have been feeding. The undersides of leaves may also contain tiny white dots that are either the mites and/or their eggs. Webbing occurs in the latter stages of an infestation.Combat You can use natural predators: Using sachets (preventative): Put 1 – 2 in a propagator, 1 per plant (veg) or 1 – 2 per plant (flowering) Via a bottle (treatment): Sprinkle the contents around your room & leave the opened bottle at the base of plants You can also use sulphur: Using Hotbox Sulfume (treatment): A 2kg dose of sulphur will treat areas from 2m3 – 10m3 for about a year. Using a Fortefor P Fumer: This'll fumigate aread up to 80m3 (only use between crops) After eradicating pests, clear off residue and dead bugs by spraying your plants once with water. Then remove damaged leaves and keep temperatures down to slow the rate of spider mite breeding. Thrips larvaeThrips are most harmful to plants at the larval stage. IdentifySearch for silvery grey trails along the tops of leaves and small black deposits (their excretion) on the opposite side. The larvae feed by rasping the leaf surface, leading to distorted growth and loss of colour.CombatTake off infected leaves and apply Pyrethrum 5 EC / Protector as a foliar spray. This should eliminate Thrip Larvae in vegetative and early flowering growth. You can also try using natural Thrip Predators or Nematodes.Fungus GnatsFungus Gnats are quite a common grow room problem. IdentifyYou know you've got them if you have small, slow moving black flies in your grow room. Yet it's the larva that upset your plants, eating roots and slowing overall growth.CombatLower your grow room humidity and growing media water level. That's normally all you need to do. If not, add Nematodes to the root zone – they're 100% effective and are bound to do the trick.   Don't forget to place sticky yellow traps around your grow room to helps capture the flies and identify the problem early.Leaf MinerLeaf Miner Larva look similar to Thrip Larva, but they move far more slowly and are less of a risk.IdentifyThese tricky little critters live within the leaf itself, so you're only really likely to notice foliar damage – not the actual larva. Look out for colour loss and leaf imperfections caused by them feeding.CombatA good spray of Pyrethrum 5 EC / Protector promises to deal with the problem. Don't worry too much about harmed leaves – the vigorous growth rates of plants under HID lights means that they'll often outgrow any damage. AphidsAphids…

How To Get Rid Of Aphids When Growing Indoors
The Complete Guide To Grow Room Pest Control
The Complete Guide To Grow Room Pest Control Indoor growing can be quite tricky (with the help of led grow lights) and complex–especially when you have to deal with grow room pest control. Imagine this: you're a newbie grower and you've just brought in your first batch of plants and in only a few days, you see flying bugs in grow tent. Pests can be bothersome. Both beginners, as well as seasoned growers, end up having to deal with them. Most amateur growers are unaware of what to expect or how they need to look after their plants to keep them lush-green and healthy. After you've had a couple of encounters with pests, you will be able to identify, prevent and fight them with ease. In this article, we'll walk you through: Part 1: Importance Of Grow Room Pest Control Part 2: How Do Pests Enter A Grow Room? Part 3: Types Of Pests In Your Grow Room Part 4: How To Tackle Pests In Your Grow Room Part 5: Companion Planting For Grow Room Pest Control Part 6: Tips To Keep Your Grow Room Environment Ideal For Plants Importance Of Grow Room Pest Control Grow room pest control is important because it allows your plants to grow and thrive without being damaged or killed by pests. Insects may also transmit grow room disease and affect the overall health of a plant which is why it becomes crucial for growers to keep them away. Pests can ruin the appearance and hamper the quality of fruits and vegetables. Some pests such as aphids and leafhoppers suck the sap of plants while others cause injury by killing the stem, chewing the leaves, or damaging the flowers. Insects can also harm the plants by laying eggs into the plant tissue. To add to that, house mice and other rodents can cause damage to the equipment in the grow room. It can be nerve-racking for budding gardeners to witness their plants in such a state. As a result, farmers don't get the high-quality produce that they were hoping to get and they don't make enough money. Grow room pest control is a great solution that can help growers improve yield and have high-quality produce. How Do Pests Enter A Grow Room? Pests are tiny creatures and they can easily enter a grow room through tiny cracks, drainage holes, air vents, windows, and even possibly, from your clothes. Most beginners have no idea about this and they end up wearing the same clothes to their outdoor and indoor growing areas. Plus, introducing new plants without inspecting them first is a bad idea since growers can end up bringing plants that are infested with pests. Additionally, pests can lay their eggs in soil which makes it important to keep your fresh potting soil covered and sealed. Areas such as basements and attics are perfect for house mice and rats. To keep them at bay, make sure that there are no food items in the vicinity. Fill up any small open holes or cracks with steel wool and larger ones with cement. This will ensure that rodents don't find a place to stay. Types Of Pests In Your Grow Room Before going further, you need to know the kind of pests that you may encounter while growing plants indoors. These can range from house mice to spider mites. Some of the pests that you may encounter in your grow room are: Aphids Snails House mice Rats House flies Caterpillars Grasshoppers Ants Leafhoppers Scales Fungus Gnats Slugs Spider Mites Thrips Whiteflies Sometimes, insects are hard to see because of the color of their bodies. In such cases, growers can use colorful pieces of paper or a magnifying glass to spot pests. One can even confirm the existence of pests by spotting the white skins,…
How to Kill Aphids on a Cannabis Plant – Percys Grow Room
How to Kill Aphids on a Cannabis Plant Finding any bugs on a cannabis plant can be devastating. Your first instinct is to panic and find the quickest way to treat the problem. Each pest should be treated in a different way. In this guide we will cover how to kill aphids on a cannabis plant. There is a process to treating any bug problem. Identify what the bug is, find out how it got in to the grow room, and then treat the plants accordingly. By the end of this guide you will know how to diagnose aphids on your cannabis plant, how to treat them, and how to prevent an aphid infestation arising in the future. Contents What are AphidsWhat do Aphids do to a Cannabis PlantSymptoms of Aphids on a Cannabis PlantHow to Kill Aphids on a Cannabis PlantPesticides for Treating Aphids on a Cannabis PlantChemical PesticidesHomemade PesticidesTreating Aphids without PesticidesPredatory InsectsEnvironmental ChangesBud Washing After Harvest What are Aphids Aphids are a small bug, that range in colour and size, but are a very destructive pest on a cannabis plant. The most common type of aphid to be found on a cannabis plant is the green type, that can also been called "Green Fly". Aphids are sap sucking insects, that will bite into your plants, and suck the juices from it. This can cause massive damage to your crop. If you suspect that your plants may be suffering with an aphid problem, you should act quickly to fix it. But first, you need to make sure that the problem is aphids, correct diagnosis will give a much better chance of successful treatment. What do Aphids Look Like This is an adult aphid, they all look similar to this. Some may have wings, some may be a different colour. They will all cause unwanted damage to your plants, and in high numbers, they can completely kill a crop. Once they get into your grow room, they will lay eggs, and it within a week and infestation will start. The Life Cycle of Aphids Each type of aphid will have slight differences in their life cycle, but there are some traits they all share. If a wingless adult female aphid gets into your grow room, it will lay 50 to 100 eggs in a week. When these eggs hatch, the baby aphids will grow and be able to reproduce within a week, when they will lay around 12 eggs per day for the rest of their lives (around 30 days). If left untreated, aphids can quickly grow into huge numbers, and they will cause your plants growth to slow down, or even stop. What do Aphids do to a Cannabis Plant Aphids will feed on your cannabis plant by biting into it, and sucking the juices out of the plant. This takes much needed food from the plant, and it will soon start to suffer with stunted growth. Another major problem caused by aphids is the increased risk of sooty mould. The aphids will produce a sap like liquid called honey dew. This increases the chances of black sooty mould, and also increases the chances of more insects coming into the grow room. Aphids provide ants with this sugary honey dew, and ants like it so much, they will defend the aphids from predatory insects so they can make more of it. Luckily, aphids are not difficult to treat, and they are not hard to spot. Once they have been identified, they can be removed from the grow room within a few days. Symptoms of Aphids on a Cannabis Plant Aphids are big, and the problem will begin by a female getting into your grow room. She will begin to lay eggs, and within a week they will hatch, and the infestation begins. If you're lucky, you may be…